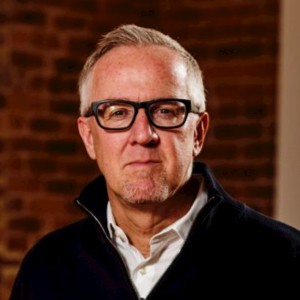 David Weigelt is Principal Chair of C12 Maryland, a lifelong entrepreneur and business innovator.
As the co-founder of a marketing agency focused on adults in the second half of life, David and his partner wrote the book on how to leverage digital media and human behavior to meaningfully engage older adults online.
During David's time as President and CEO of Immersion Active, he became aware of C12 while looking to establish a board of advisors to challenge his thinking and increase accountability. With no C12 groups in Maryland at the time, David drove to Philadelphia once a month for three years and would later participate in Maryland for another four years, seeing significant growth in both his company and personal leadership.
After 18 years of service and driving $1.5B in sales for their clients, David and his partner sold their business to the global leader in in-home care for seniors, Home Instead Senior Care.
As a member of Home Instead's senior leadership team and head of Innovation, David and his team built an innovation program spanning 12 countries and resulting in dozens of new products, processes, and business models. One of the ideas birthed from the program would become Home Instead's top strategic initiative bringing technology to the frontline of the business and driving Home Instead's digital transformation.
Born in Media, PA, David was raised and proudly calls Maryland home. He's married to his wife of 24 years and has two grown kids; one serving his country as a naval aviator and one serving hers' as a comedian and scriptwriter.